Slovak Pavilion, Expo 2020 Dubai
Competition, 2018. In collab with Loom on the Moon and studený architekti.
Slovakia's image is based on a polarity between the country's natural and cultural heritage, and its attractiveness as a backbone of logistics and industrial support. It references deep forests and haunting castles (Nosferatu was filmed here), but aims to attract advanced manufacturing (and has the highest ratio of car production per capita).
We propose to transport a slice of Slovakia to Dubai, but as an atmosphere rather than a literal graft. The proposal samples a deep forest and distills its essence. It shows a highly valued ecosystem often displayed in bucolic images, but quickly receding due to climate changes and gradually replaced by logistic halls and infrastructure.
The pavilion presents spaces increasingly occupying our horizon, but rarely our imagination. We invert the relationship: rather than building a hall in a pristine landscape, we grow a substitute landscape inside the robotic hall. Usually populated mainly by Automated Guiding Vehicles, it now becomes accessible to visitors, many previously oblivious to the function of these 21stcentury backbone spaces.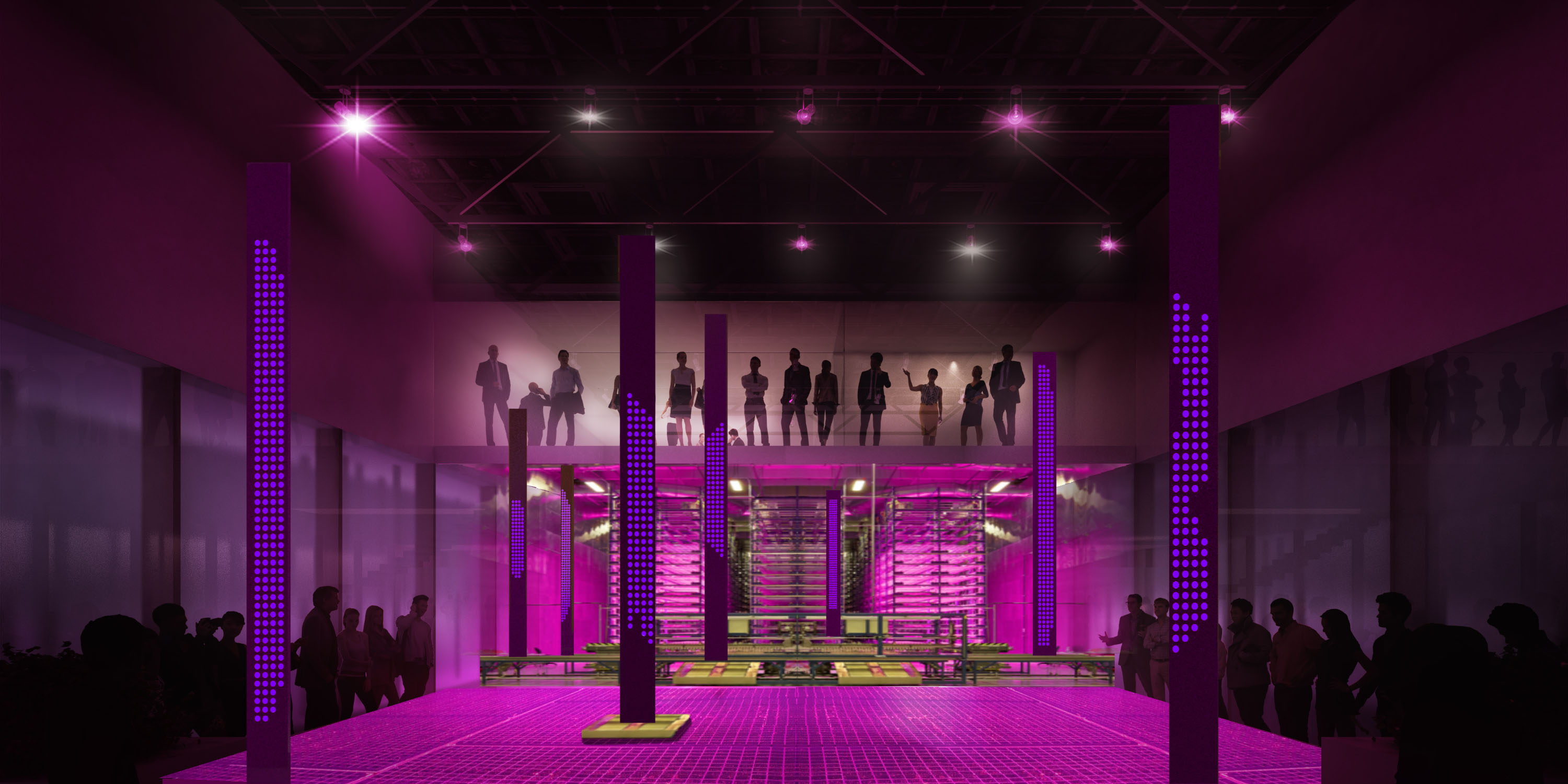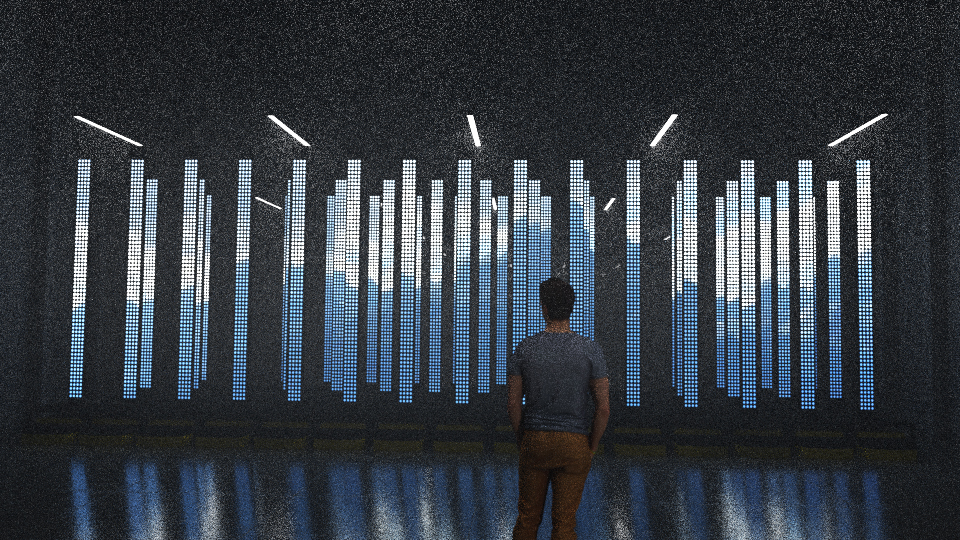 The AGVs operate two types of landscape elements. Horizontal crates nurture an artificial landscape of forest seedlings well adapted for distribution to stabilize encroaching sand dunes. Vertical LED columns adopt various spatial configurations.
Forests of varying densities are captured as 3d scans. The media columns assume respective positions as ersatz trunks and display a section trough the forest point cloud, scanning through as they slowly drift. The ghostly atmosphere emerges through the interaction of the virtual trunks, artificial humidity and scintillating ambient light.
The modular hall is composed of prefabricated walls and units that are easily transported, assembled, and finally decommissioned. It has several movable components that adjust to the needs of exhibitions, such as a kinetic entrance, a flexible layer of office containers rolling on a pair of rails anchored on side walls, a crane reconfiguring the exhibitions and moving components to the upper expo level, and finally mobile industrial robots that move exhibition components, such as sapling crates, to different zones depending on their needs, and different exhibition configurations, in real time.
The interior of the hall bathes in a magenta light most suitable for growing tree saplings artificially with maximum economy of energy and water. At the end of the pavilion, a zone with natural light creates an attractive destination showcasing results of the cultivation in a landscaped setting.
The image of a forest is abstracted and presented both inside through mobile vertical displays, and outside as a force of partially mobile columns that provide shade and environmental buffer from the surrounding site to the pavilion.

Place
Dubai, UAE
Client
Slovak Department of Commerce
Stages
Competition, 2018
Program
Expo
Collab
Loom on the moon, studený architekti
Partners
Martin Hejl, Peter Stec, Ján Studený
Team
Maroš Bátora, Ethan Davis, Matin Mikovčák
Silvia Gálová, Maroš Vasilišin, Jan Nálepa
Alexey Klyuykov