Park Mudrochova
Public space commission, Raca municipality, 2021. With studený architekti, Terra Florida and AK Závodný.
The existing park forms the background to free-standing apartments in a "superblock" framed by traditional houses on longitudinal plots. The typically socialist residential structure is inspired by the magnificent modernist vision of towers in the park. This reference inspired us to search for the idea of a modernist park and developing its fragment.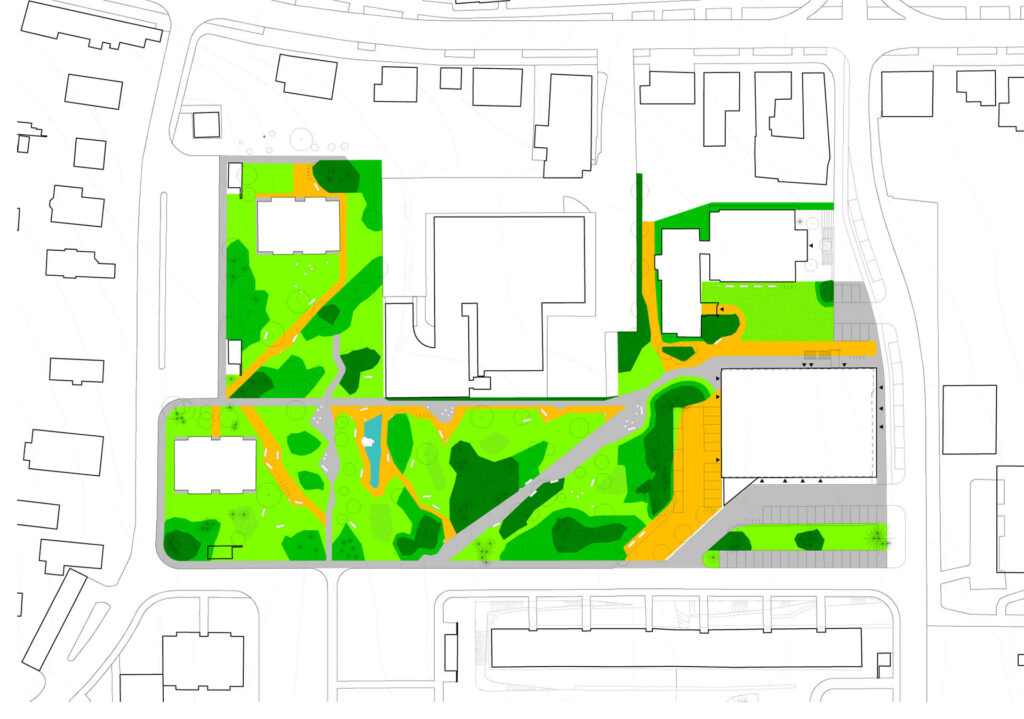 Tabula Rasa
The Tabula rasa approach of metropolitan visions is evident on site from the erasure of the rural constructions. But the original clarity of a green "Tabula" of continuous public parks has been gradually obscured by a number visual barriers.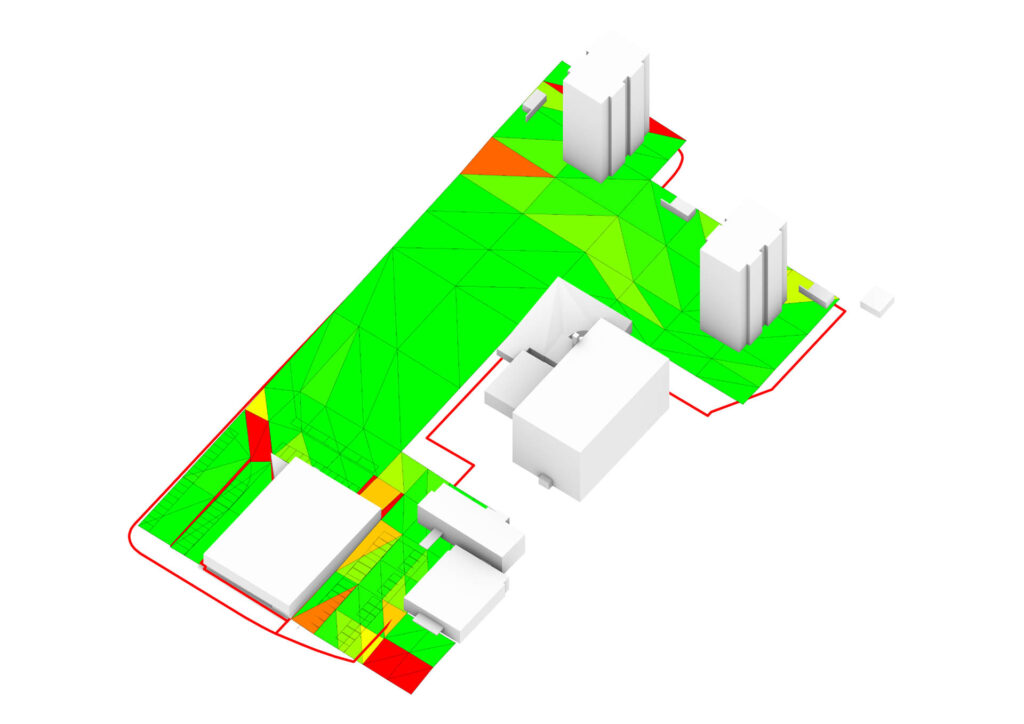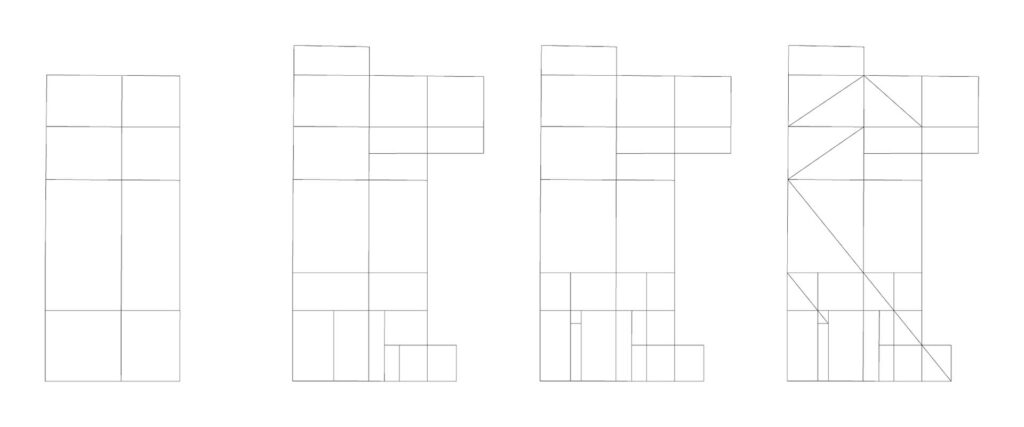 Tabula E-Rasa
The project once again offers a vision of a smooth, barrier-free public space. It clears deposits and improvisations and sensitively connects all surfaces into a landscape on a smooth plane whose edges and figures have been blurred into an impression of a modernist landscape.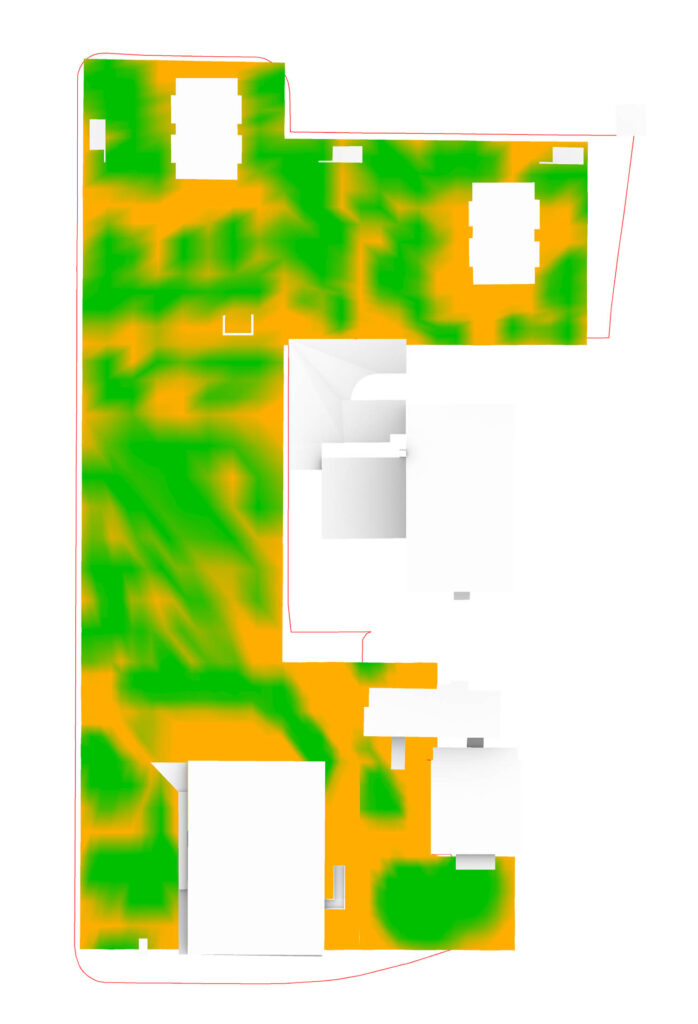 Map
Based on the locations of existing trees, the project creates a vegetation map that divides the area into zones with different depths, from flower beds through meadows and lawns to paved areas. It thus enables precise and targeted care of vegetation, but at the same time maximizes the use of park areas by visitors.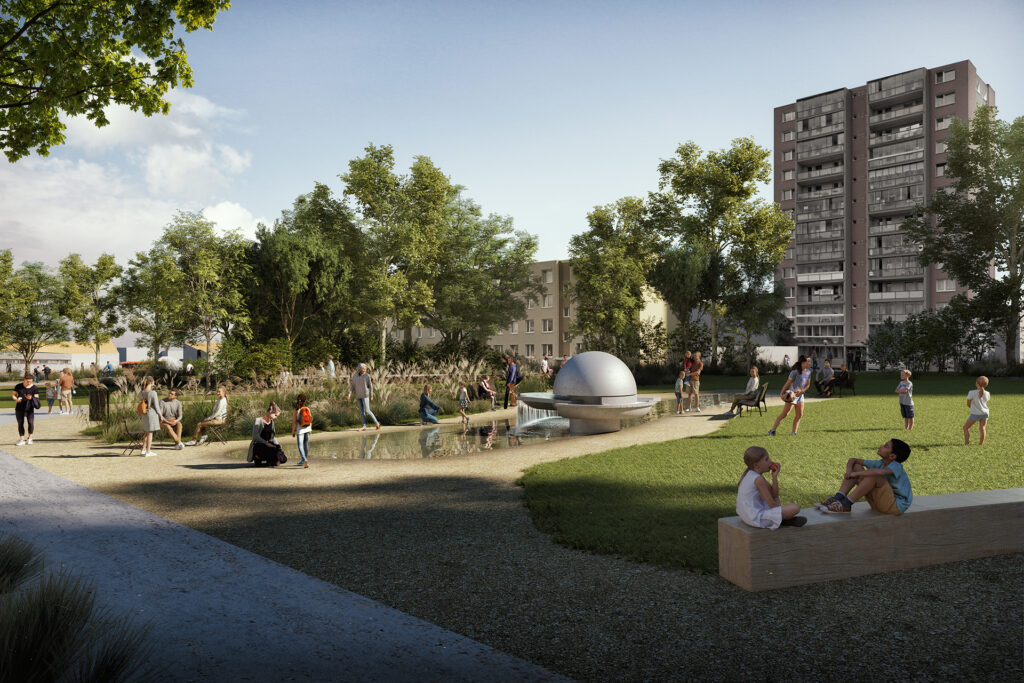 | | |
| --- | --- |
| Place | Rača, Slovakia |
| Client | Metropolitan Institute of Bratislava |
| Stages | Competition, 2021; ID, SD 2021 |
| Program | Landscape |
| Partners | Peter Stec Studio, studený architekti, Terra Florida, AK Závodný |
| Team | Peter Stec, Ján Studený, Antonín Wagner, Ľubo Závodný, Alena Tundérová, |
| Rendering | idealarch, Tomáš Amtmann |