The original development on the site represented a simple symbiosis between housing and work. Longitudinal plots formed a gradient of housing, farms, gardens, and fields. What would it be like to re-enter such orchards in the middle of the city, meet neighbors for a harvest, sip fresh apple juice?
The gardens in this region have a unique atmosphere. One of them plays a major role in a film by Martin Šulík, The Garden. To protect the richness of old regional varieties, a gene pool orchard has been established near Stará Turá. The project is a reference not only to the spatial character and rhythm of the orchard but also to its tastes. The smell of a variety not available elsewhere can evoke forgotten memories, but also ideas for new activities in this public space.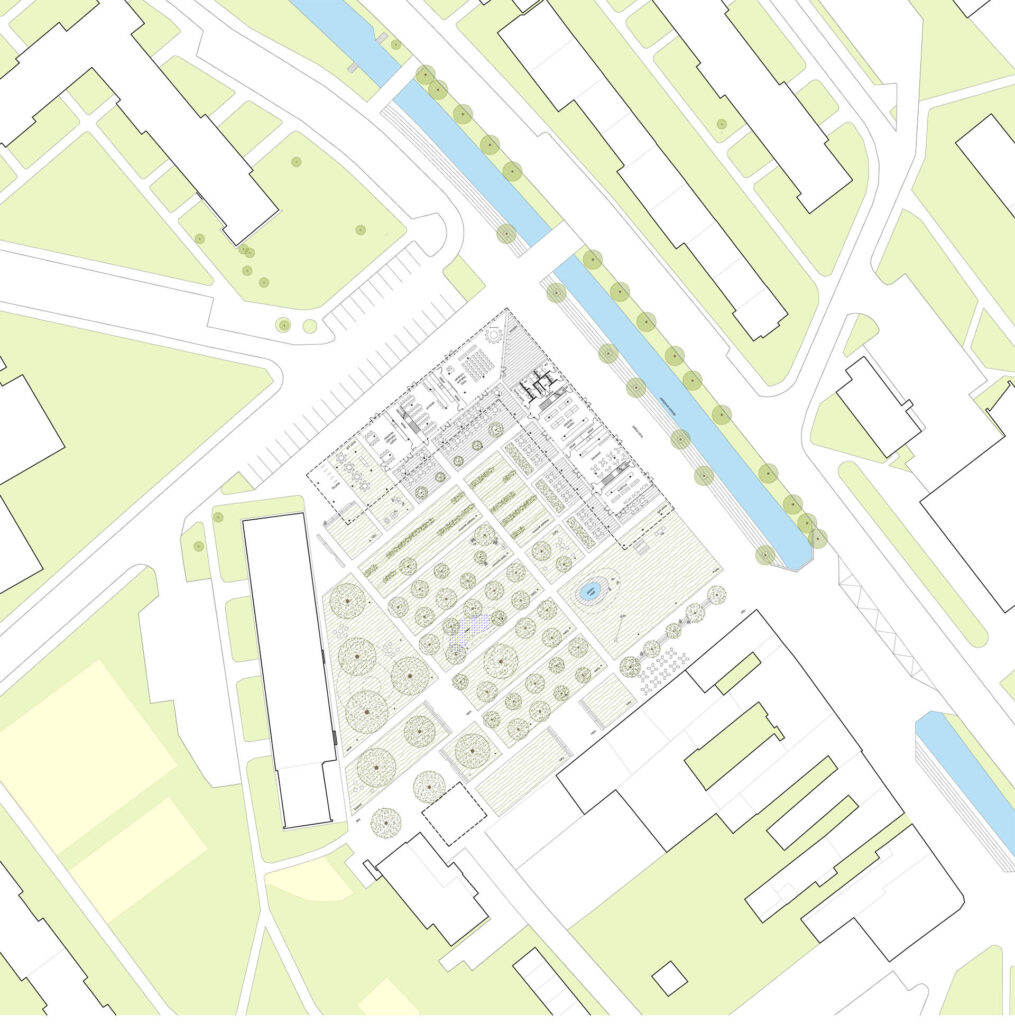 Orchards
The area is serviced by a gradient of sidewalks. The changing spacing between trees determines the type of planting: from bosquets near the apartment building, through orchards and shrubs of blackberries and raspberries, to flower beds next to the street. Terraces, pergolas, and shops complement the transition to the pedestrian promenade. Greenery separates activities in this public space from residents, but the porous building with generous and partially covered gaps at its corners connects them to the town center.

Structures
The area of shops and services frames the park area. Two stories under a continuous roof have a footprint of​ 700 m². Internally, the space can be subdivided in parallel to patches of orchards into areas of about 100 m².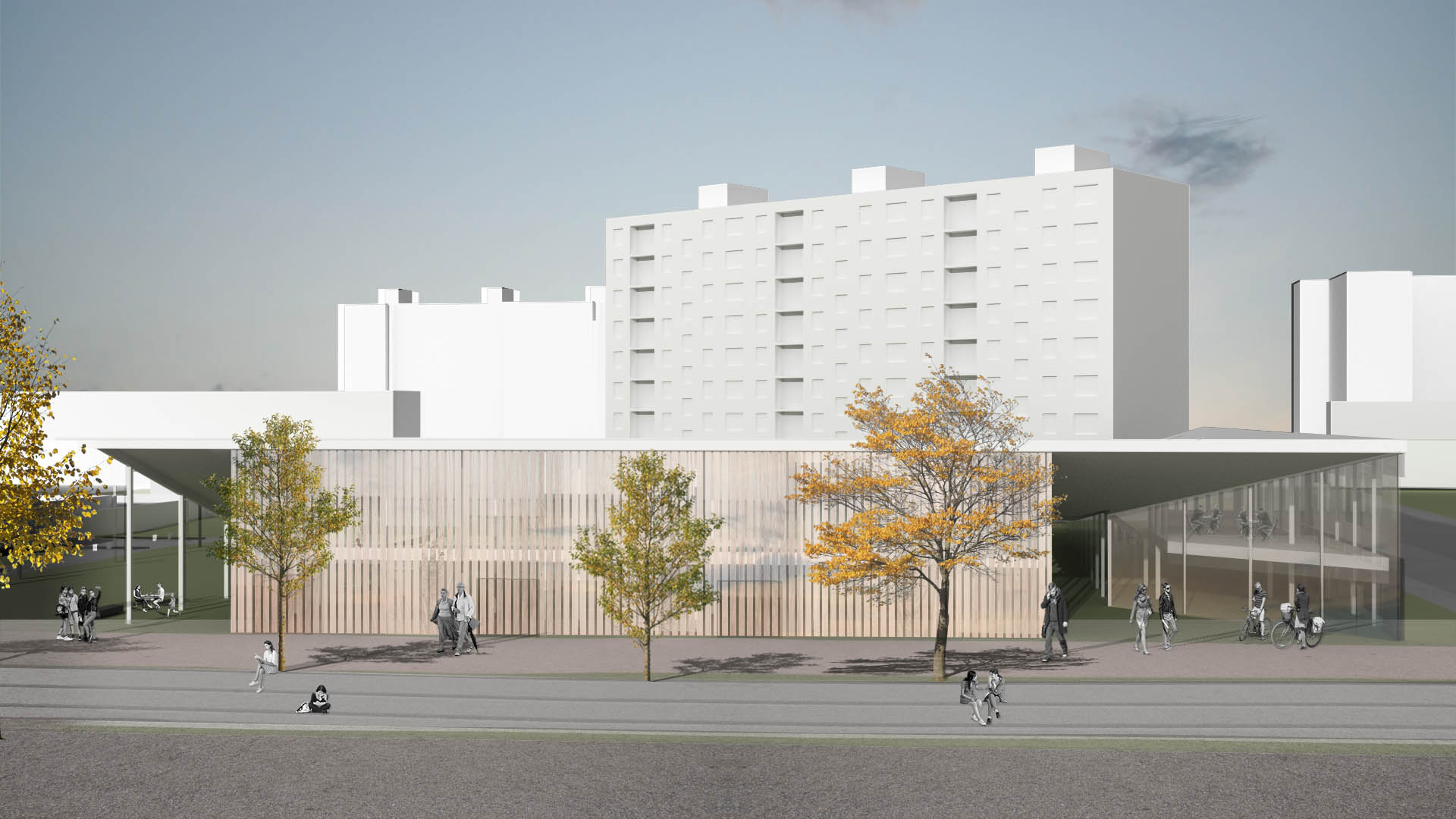 | | |
| --- | --- |
| Place | St. Turá, Slovakia |
| Client | St. Turá Municipality |
| Stages | Competition, 2021 |
| Prizes | 1st prize |
| Program | Culture, Commerce, Landscape |
| Collaboration | Ján Studený |
| Team | Júlia Kolláthová, Alena Tundérová |
| Renderings | Idealarch, Tomáš Amtmann |