The revitalization of central Lamac unifies the linear space by molding all surfaces into a continuous topography, smoothly descending towards the currently covered stream. Visitors can walk along natural banks between overgrown greenery and grass plantings, partially screened from road surfaces, or leap across to the opposite bank.

The landscape character changes according to the seasonal water levels, from a gravel bed in the dry season, through a meandering stream in wetlands, to a torrent in a full bed.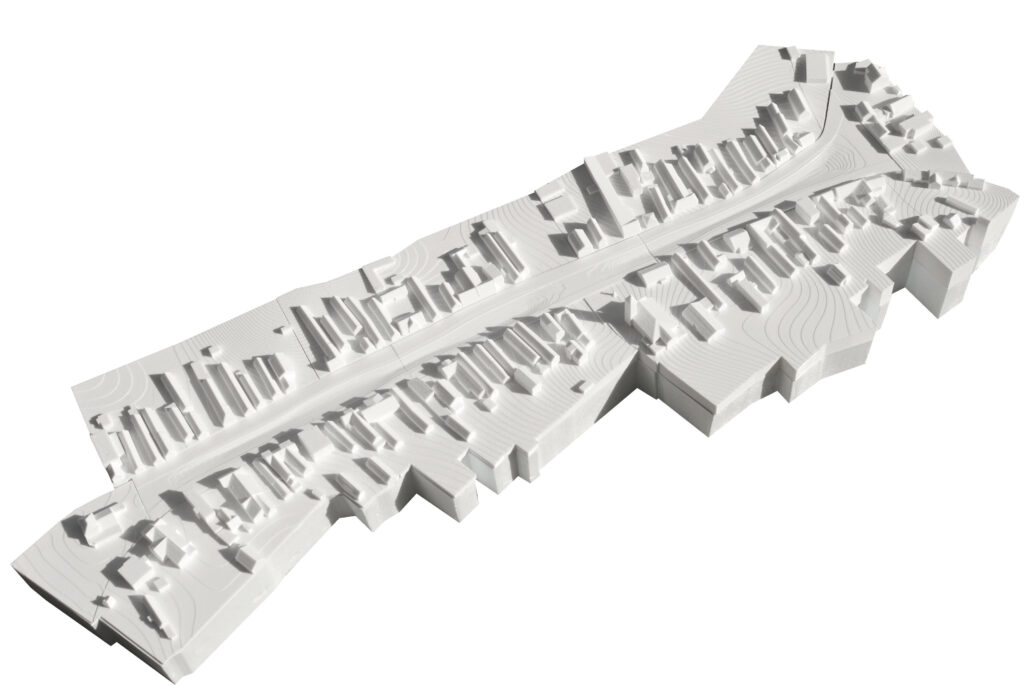 The grasses and flower beds planted on the slopes resist stronger water flows, and selected trees tolerate different humidity conditions well. Their crowns form a natural colonnade with an elevated green canopy. In its shade, opalescent glass benches offer picnic opportunities.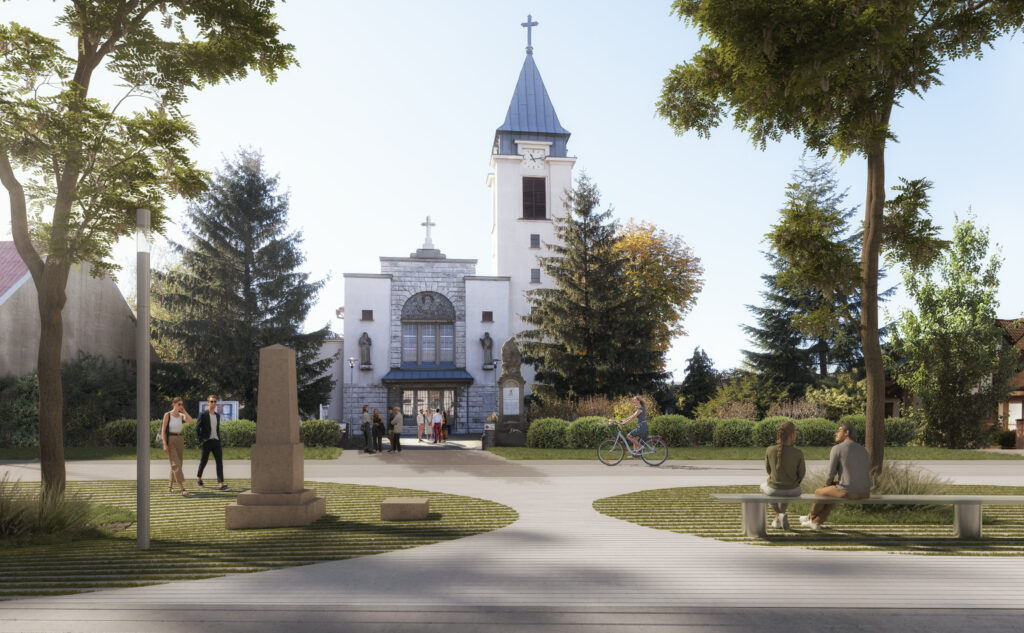 | | |
| --- | --- |
| Place | Lamač, Slovakia |
| Client | Metropolitan Institute of Bratislava |
| Stages | Competition, 2021; ID, SD 2022 |
| Program | Landscape, public spaces, water management |
| Partners | Peter Stec Studio, studený architekti, Terra Florida, AK Závodný |
| Team | Peter Stec, Ján Studený, Antonín Wagner, Ľubo Závodný, Alena Tundérová |
| Rendering | idealarch, Tomáš Amtmann |